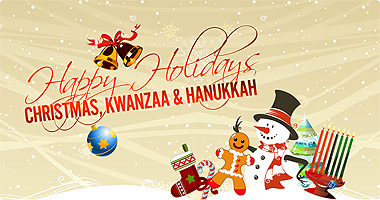 So, it's the holidays, that means lots of parties to attend and plenty of people that you want to impress.  But that ugly Christmas sweater will only get you so far.  I mean come on it's cute for the party that is asking for an ugly christmas sweater but you can do so much better than that.  
Now, don't get your thermal undies in a wad, I know money is tight.  You spent every spare dollar on your relatives that you don't really like.
But you deserve to treat yourself.  I mean no one else is going to buy this stuff for you.  Unless you have an AMAZING wife or girlfriend.
Therefore, ladies and gents, I present my Holiday Basics Must-Haves.
1 – V-neck sweater, my personal favorite is a plain red or crimson around the holidays.  I got mine at JCPenney for $15 on sale.
2 – A nice pair of dark wash jeans or chinos.  These shouldn't cost you more than $20 unless the name on the butt is important to you.  Did someone say Costco?
3 – Black Chelsea boots,these are must haves all year long.  My most economical pair of chelsea boots were $35 on sale (Burlington Coat Factory/Nordstrom Rack).  If you don't believe me here is a great video from one of my favorite youtubers about boots.   https://www.youtube.com/watch?v=jt9xq4duOd4
4 – A well fitted button down collared oxford shirt.  Kohl's clearance rack $20
5 – Scarf pick a color of your choice.  You can do gray, black, navy or others $10 at Banana Republic
6 – And of course the accessories.  
-Watch black leather or faux leather band to match the belt and boots. This can cost you anywhere from $10 on Amazon to $5000 for a Breitling.  
-Black belt, and NO not the one from your old karate class.  You can skimp on this one but you'll be replacing it fairly often if you do.  A belt can be anywhere from $10-200 dollars but just about anything around $50 is decent.
-Snazzy Christmas socks (I recommend matching the socks to the sweater for easy outfit coordination) $3 at target
All this for a grand total between $120 on the low end to $10,000 on the high end.  
Remember, you deserve this.
Happy Holidays everyone!